10 Cutest Props for Baby Photography
Taking photos of babies has got to be every photographers dream. Let's face it, babies are the cutest thing on earth! To make sure your photos are not only cute, but stunning too, the props used play a huge factor. It is of utmost importance that the prop you choose is completely safe, but if you decide to go with any of our suggestions below, then you won't have to worry about that. 
1. Hats
Hats invoke the baby's playfulness and adoring nature and they are also available in different unique versions to fit any occasion. The knit cap would for example work well around Christmas, and you could try a Stetson for thanksgiving.
2. Diaper Covers
This is a good choice for those who are worried about baby's modesty and would wish to keep him /her at least partially covered during a photo session. A diaper can also easily be matched with any outfit you choose or with one of the hats you picked above.
3. Fun Painted Furniture
Spray painting a piece of used furniture can be a very exciting experience and is akin to tagging your initials on some street corner to get your props- or so I've heard. In your pursuit of appropriate baby props, you will undoubtedly uncover many hidden treasures in the form of used furniture, and spray painting these to give them a facelift will instantaneously turn them into the perfect photo props, as if by magic!
4. Chalkboards
This is a growing trend in the field of baby photo shoot propagation as it can be very versatile and used as a background many times over. It can be personalized by displaying the baby's personal information.
5. Ties and Headbands
This one is a special dedication to all parents that just can't help themselves against playing "dress-up" with their babies. Why not just turn the whole game into one giant prop? You know you want to! Headbands always work with girls and you can never fail with a tie or bowtie for the little man.
6. Wooden Letters
This prop just happens to be the most viable and inexpensive way to personalize a photo session because there will always be letters to be found out there that can be matched to any baby's first or last name. All you have to do is check with any craft or hobby store and you'll be good to go.
7. Hang a Garland
For those looking for the easy and inexpensive route, this is for you! It doesn't get simpler or cheaper than using a garland as your prop in your next baby photo shoot. The best part is that you can easily make one for yourself and it can be used both indoors and outdoors.
8. Baby Hammocks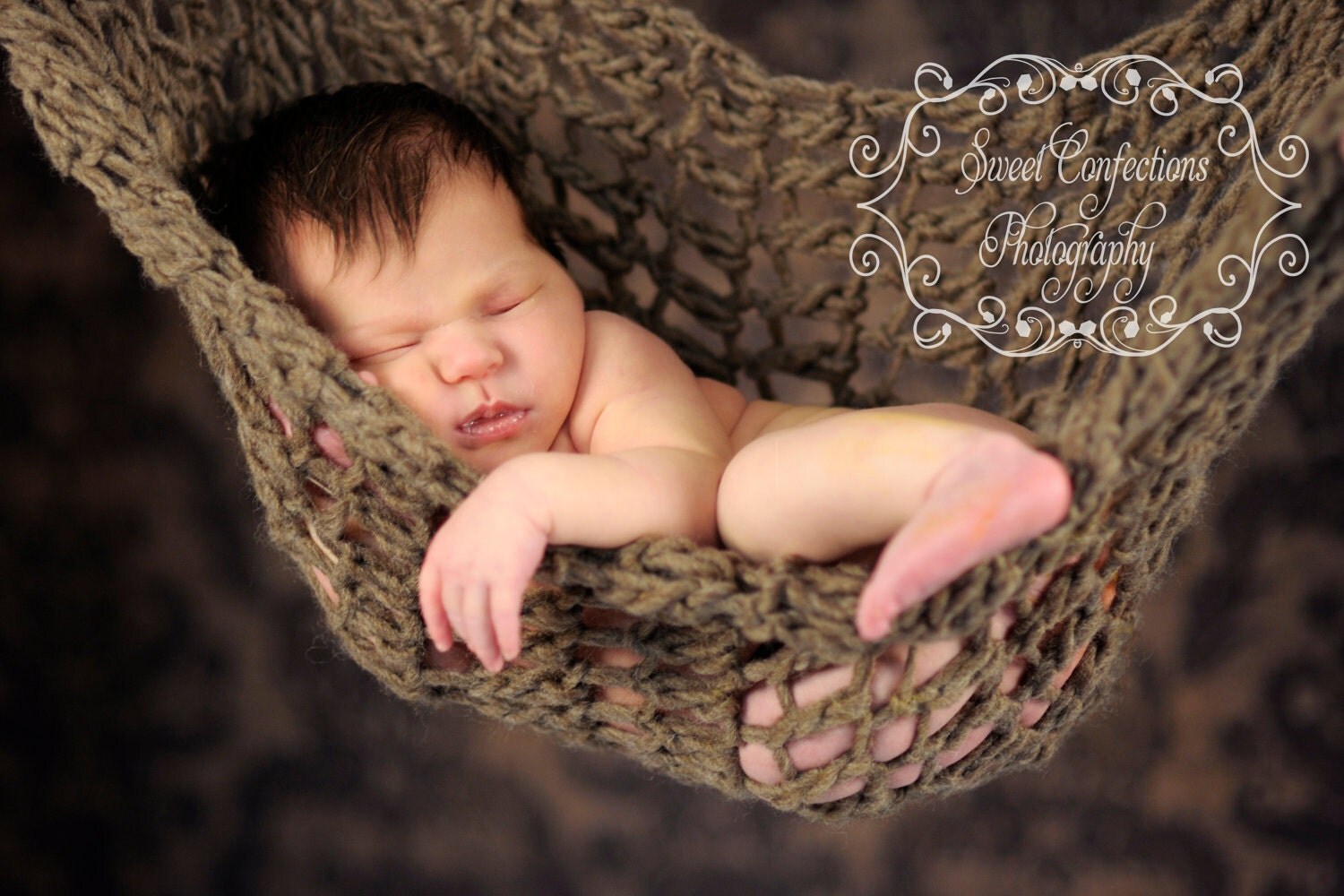 The hammock is not only one of the cutest and most popular props for baby photo shoots, it is also a classic choice that has graced many a magazine cover, with a baby included, of course! Setting it up correctly is a tricky balancing act however, and you must pay absolute attention to the baby's safety at all times.
9. Stuffed Animals
Ah! The sleeping baby with teddy bear! How could you ever go wrong with such picture? There is definitely something cute about stuffed animals that invoke feelings of warmth and fuzziness inside all of us. More so, when there is an even cuter baby accompanying the stuffed animal, as this will have all the ladies cooing about how adorable the combo is.
10. Baskets, Boxes, and Buckets 
Almost everything will look cute as long as there's a baby in the picture! Anything can be made more attractive simply by adding a baby and voila! Instant cuteness! Even an assortment of plain boxes, buckets or baskets can immensely benefit from the interior decorating and value addition that come with having a baby propped in one of them. Just make sure you add warm blankets to counter the coldness of the wood or metal.
Roger Ramirez is an avid photographer and a blogger. He likes to share tips and tricks on how to take better photos. He's also part of inkjet-photo-paper.com, a website that sells all your printing needs.