The Best NBA & NFL Games To Attend this Holiday
The holiday season is right around the corner: and while many associate that with food, gifts, trees, and menorahs, the holidays are also full of great sporting events for families to enjoy, at home and in the stadium. Here's our roundup of all the season's holiday NFL and NBA games, with some great tips on how to save on tickets for the big game: 
Thanksgiving Day: NFL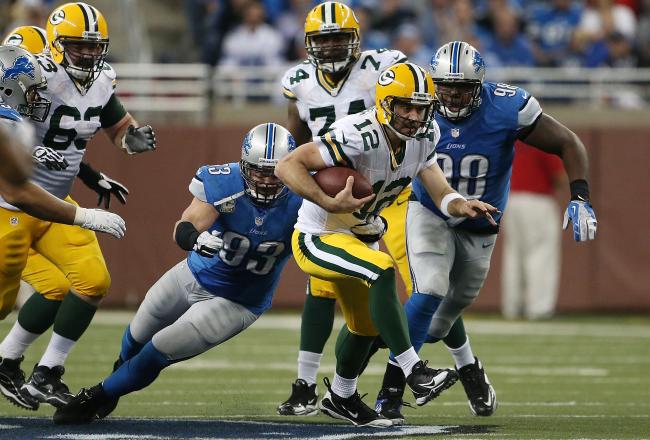 Packers vs. Lions
Although the early fortunes of the Packers and Lions might not be what fans expected (with the Packers sitting at 1-2, and the Lions at 3-1) their Thanksgiving Day matchup looks to hold major implications for who controls the division heading into the final month of the season. Arguably the only of the three holiday matchups that look to have big playoff implications, this is going to be a division rivalry game to be experience: and with one of our TicketNetwork coupons, it doesn't have to be a bank-breaking one.

Steelers vs. Ravens
This might not be a great year for the Steelers or the Ravens – the Steelers' 0-4 start and Baltimore QB Joe Flacco's five interceptions against the Bills in Week 4 doesn't appear to bode well for the team's hopes this season. But it's still one of the league's best rivalries, division games that bring out the best and worst in the fervent fan bases of Pittsburgh and Baltimore. There may not be a lot in terms of championship hopes on the line in Baltimore this Thanksgiving, but with pride and bragging rights up for grabs, this is not a game to miss.
Raiders vs. Cowboys
The oddest matchup of the holiday season pits the AFC West against the NFC East, with another terrible Oakland team matching up against a resurgent Cowboys, currently sitting atop a weakened East division through the first month of the season. Nonetheless, fans of the Raiders and Cowboys won't watch to miss this holiday matchup in one of America's signature sports stadiums: if you're heading down south to catch it this fall, make sure to grab a TicketMaster promo code before picking your seats. 
Christmas Day: NBA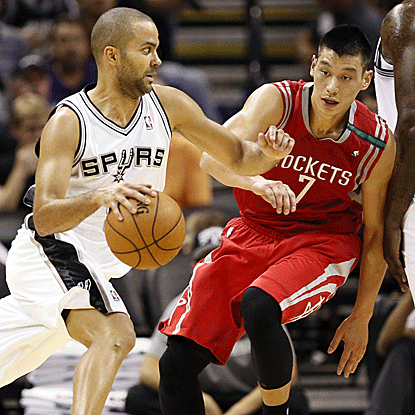 Rockets vs. Spurs
It's hard to pick the "best" game to watch on Christmas, especially before the season starts: but this could realistically be a preview of the Western Conference Finals come May 2014 (one of two possible previews on Christmas, to be exact). The time-tested Spurs are trying to bounce back from heartbreak in the 2013 NBA Finals, with Tim Duncan, Tony Parker, and Manu Ginobili gearing up for one more run at the title with good ol' cantankerous Popovich at the mantle. I'd grab my tickets for this Lone Star State showdown quick: and when you do, make sure to include a Ticket Liquidator coupon with your order and save some extra cash for game day gear.

Clippers vs. Warriors
Two teams looking to take another step forward after last season, the Clippers and Warriors find themselves (maybe for the first time in history) outshining an aging, frustrating Lakers team in the 2013-14 season. How could they not, with Chris Paul and Steph Curry leading two of the game's most offensive-minded teams? Throw in some key offseason additions by both teams (Doc Rivers to the Clippers, Andre Igoduala to the Warriors), and you've got the makings for a holiday classic at the Oracle Arena. 
Bulls vs. Nets
Was the seven-game Bulls/Nets first-round series this year the best of the playoffs? Certainly not – but it was a wildly entertaining series, full of Nate Robinson sightings and Deron Williams highlights. This year's matchup proves to be just as awesome – but also much different, with the arrival of Kevin Garnett and Paul Pierce to Brooklyn, and (hopefully) the return of Derrick Rose to the court for the Bulls (needless to say, having a TicketMaster coupon in hand while shopping for tickets will undoubtedly leave money in the budget for some fresh Brooklyn/Chicago gear for the game). Don't be fooled: this is a battle between two of the Eastern Conference's elite teams: a battle in Brooklyn that you won't want to miss.
Heat vs. Lakers
Without the Lakers being regarded as a serious contender, the Heat/Lakers Christmas Day battle might not appear to hold the same luster as it would've a year or two ago. But it's still Kobe vs. LeBron, and it's still being played in the celebrity-filled Staples Center: in other words, this still isn't a game anybody wants to miss – in fact, with free agency looming for Kobe, Pau Gasol, and Miami's Big 3, this might be the last time we get to see all these All-Stars on the same court together in regular season game. What are you waiting for: grab a TicketNetwork promo code and get a ticket now before they sell out!

Thunder vs. Knicks
Just because this is the bottom spot on the list doesn't mean it won't be a great game: it pits two of the league's elite scorers against each other (Oklahoma City's Kevin Durant, and New York's Carmelo Anthony), and will be a great litmus test early in the season for two of the league's contenders. Will Russell Westbrook regain his All-Star form in time to take on Raymond Felton, Metta World Peace, and the rest of Madison Square Garden's finest (just don't pick the seat next to Spike Lee when you shop with one of our Ticket Liquidator coupons if you're a Thunder fan heading to NY for the holidays).
By Allison Preston. Allison is an avid shopper and an experienced writer with a passion for deals and coupons and for saving her readers money. She currently writes for leading coupon and online promo code site bluepromocode.com based in Santa Monica, California.